Posted: Friday, December 12, 2014
Dr. Suzanne Jones shares highlights from the American College of Phlebology Clinical Congress 2014.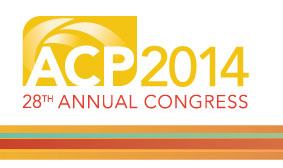 Opened with an address from the ACP outgoing president, Mel Rosenblatt, highlighting the Phlebology year in review. 2014 has been an exciting year for progress in the field of venous medicine. Over 2,000 articles related to venous disease were published in peer review journals. Many of these related to the new anticoagulant (blood thinner) medications available. 3 new oral anticoagulants are now available in the U.S., and with time more has been learned about their safety and efficacy. All 3 of these have the advantage over the previously used oral anticoagulant, warfarin, that they do not require lab draws to monitor their dose. Apixaban seems to have the best safety profile to date.
Trends in the treatment of varicose vein disease
For over a decade now, non-surgical methods of treating damaged veins have been available, replacing the old "stripping" procedure of the saphenous veins. These procedures, called endovenous thermal ablation, seal the faulty veins rather than removing them. They have equivalent efficacy to the old procedures with the advantage of being done without general anesthesia and with shorter recovery.
These procedures do require injection of large volumes of anesthetic along the course of the vein to be treated, which tends to be the most uncomfortable part of the procedure. Progress is now being made in "Non-tumescent" Ablation techniques, which don't require injection of the local anesthetic. Those that show the most promise are Venous adhesives (glue), Injectable foam, and Mechanico-Chemical Ablation (MOCA).
Adhesives have been used for more than a decade for wound closure and treatment of arterial aneurysms. They are now being investigated for use in closing off faulty veins. Study results to date show promise in safety and efficacy. This is still under review by the FDA and is not available in the U.S.
In December 2013, the FDA approved Varithena, and injectable foam for the closure of damaged saphenous veins. Although the vein closure rates are lower than with heat-based treatments, improvement in patient symptoms and quality of life appears very good so far. Most insurance companies do not cover this treatment, limiting access to many patients.
Mechanico-Chemical Ablation combines foam sclerotherapy with a wire that spins inside the vein and scrapes the lining to allow deeper penetration of the medication into the vein wall. Clarivein is the brand name for this device. This is FDA approved and covered by Medicare, but not covered by many commercial insurance companies.
Time will tell whether these non-tumescent procedures replace the existing thermal ablation techniques which have been widely used for the past 10 years. Longer term safety and efficacy data as well as adequate insurance coverage will be key determinants.