Suzanne E. Jones, M.D. FACS – Medical Doctor, Fellow American College of Surgeons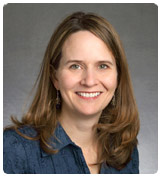 Dr. Jones graduated from Michigan State University College of Human Medicine with honors in 1998.  She was inducted in the Alpha Omega Alpha Medical Honor Society the same year. She completed a 5 year residency in general surgery at St. Joseph Mercy Hospital, Ann Arbor, MI in 2003. As she began her surgical career in the Chicago area, she performed a wide variety of vascular surgical procedures as well as other general surgical procedures. It was about that time that a revolution in the treatment of venous disease was taking place. Minimally invasive options were becoming available. Dr. Jones took the initiative to become educated in these newer techniques and began offering them to her patients. They appreciated the minimally invasive options she brought, and patient satisfaction grew.
In 2005, Dr. Jones moved back to Michigan to join Chelsea Surgical Associates. She brought her expertise in minimally invasive treatment of venous disease to the community. With no marketing efforts other than word of mouth from satisfied patients and referring physicians, the venous portion of her practice grew to the point where it became her major focus. As a result, in 2012, Dr. Jones made the decision to devote her attention full time to the care of patients with venous related concerns, and Michigan Vein Care Specialists was born.
Suzanne is married to Brian Jones, who pastors Calvary Bible Church in Ypsilanti, MI. They have 3 delightful children: Jeffrey, Hannah, and Daniel, and one less-than-delightful cat: Pumpkin. Suzanne's biggest joy is spending time with her children and being the best mom she can be. She is involved at church teaching the 2 and 3 year olds and occasionally playing keyboard on the musical worship team. She also volunteers her time teaching a class at the Huron Valley Women's Prison on Saturdays. She has recently taken up running to keep in shape, and completed 5K and 10K races in respectable times this year.
Lisa M Metler, PA-C – Physician Assistant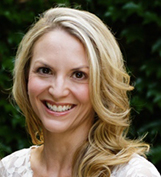 Lisa M Metler, PA-C is a board certified Physician Assistant who graduated Magna Cum laude  from the University of Detroit Mercy with a Masters of Science. She received a Bachelors of Science degree from Western Michigan University.  She has worked in minimally invasive cardiothoracic surgery, general surgery, breast cancer surgery and has been doing aesthetic enhancement procedures for over 6 years.  She has advanced specialty certifications in neuromodulators, injectable fillers and laser treatments.  She is an active member of the Ann Arbor community.  In her free time she enjoys spending time with her husband and two children who are both ballet dancers.  She enjoys running in her free time and has completed 5 marathons since 2009.  She also enjoys reading, art, traveling and coffee! She is a member of the Michigan Academy of Physician Assistants as well as the American Academy of Physician Assistants.  Her philosophy for working with people includes treating each and every person the way she would expect to be treated.  She has very high standards for patient care and enjoys working with people of all ages.
Chris Russell, Practice Manager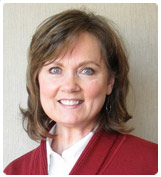 With a wide range of experience in the medical field, Chris has been assisting doctors and helping patients both behind the scenes and face-to-face for over 20 years. Giving patients the individual time and concern that they deserve on top of great medical care is something she's committed to and enjoys. "I am thrilled to be a part of a healthcare team that produces tangible benefits for our patients' vein health, seen in both their before and after pictures and their testimonials! I find this a very rewarding pursuit!"
Chris has been married to her husband, Jim, since she was 21 and enjoys spending time with her 4 grown children, their spouses, and her 8 grandchildren. In her personal time, she enjoys being a faithful part of her local church, traveling to see her children and grandchildren, and being a life-long fan of Michigan sports teams (which her son and sons-in-law definitely appreciate!).
Sally Raybon, RVT.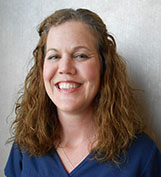 Sally has been a Vascular ultrasound technologist since 2000. She has specialized in vein disease since 2005. "The patients we treat become like family. I often find myself excited as I see their names on our schedule, to see their progress."
Outside of work, Sally enjoys being a mom to 3-year-old Channing, playing with her dogs, gardening, genealogy research, and antique hunting.
Laura Westphal, Medical Assistant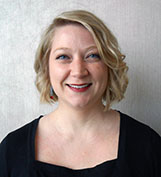 Laura is a Medical Assistant who worked as a surgical OR tech at Chelsea Hospital for 15 years, where she and Dr. Jones worked closely together. Dr. Jones was impressed with her enthusiastic work ethic, technical skill, and warm personality, and is delighted to be working with her again.
When asked what she loves most about being a part of Michigan Vein Care Specialists she said simply, "because I enjoy helping people." And then added, "One day we had a patient in that had an open wound. It was obvious she was in great pain and had a very sad look on her face. So I asked her if she needed a hug. She was on the verge of crying and answered, "Desperately." I gave her the hug and she was very thankful. It confirmed to me that I made the right career choice."
Away from the practice, Laura enjoys spending time with her family, reading, listening to music, and volunteers at school and Hospice.
Lara Rice, RMA – Medical Assistant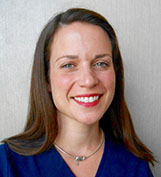 Lara is a registered Medical Assistant who has been working with Dr. Jones since 2016. She loves being a part of Michigan Vein Care Specialists. "I just love hearing our patients talk about how much their quality of life has improved since their treatment."
Outside of work, Lara is mother to 3 year old Isabel, who she adores. She also enjoys listening to music, being outside playing, and being with friends and family.