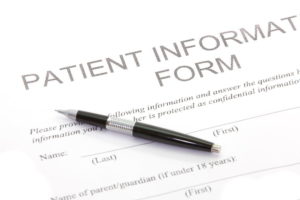 New Patients will be contacted by email with a link to access Our Patient Portal.
If you have not received this email please call our office.
On the Patient Portal site you will find three sections of information to complete:
New Patient Registration Form
Patient Insurance Form
Medical History
Please complete all three of these sections as completely and accurately as possible prior to your appointment.
Please be assured that this website is secure and that your personal information will not be shared with outside parties.
Thank you for contacting us and we look forward to meeting you!
Thank you!