Posted: Thursday, November 1, 2012 | Revised: February 17, 2014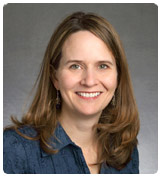 Dr. Jones and her staff have been eagerly awaiting being able to settle into their new office space. Contractors now estimate that construction will be complete around Thanksgiving. If things move along as planned, we anticipate being able to see patients in the new space by the end of November.
We are thankful for all of the quality professionals who contributed to this undertaking. The design, created by A3C Collaborative Architecture has a comfortable, open feel, with a focus on creating space where patient care is smooth and efficient. Jan Culbertson, the lead architect on the project says, "The suite design creates an effective health care environment through incorporating current design research and technology.  Daylight, views, the warmth and detail of finishes and lighting provide a calm yet visually interesting environment for both staff and patients." The lighting design was done by Jeff Brown of Illuminart and provides beautiful and energy efficient lighting for all the areas of the office. The finishing touches were provided by interior designer, Victoria Brown. She has a sense of style that brings beauty and sophistication to the space.
Located on Eisenhower Professional Building on West Eisenhower Pkwy, the site is easily accessible from Ann Arbor and the surrounding communities. Stop by soon and check us out!